Used devices doesn't mean unusable devices. Overstock, defective devices, customer returns, damaged devices, B-Stock, demo units – there's residual value in these electronics. Either in the hands of a new owner, as spare parts or as raw materials.
Environmental impact and your bottom line make it worth establishing a buyback channel for your used electronics. Here's how to convert your overstock of mobile phones, tablets, laptops and computer accessories into a revenue stream.
Overstock electronics are filling up your warehouse
Supply chain fluctuation is a hassle. Before you know it, there's a shelf full of computers, broadbands and other electronics. There's a need to manage excess stock caused by over-orders or sales variability. Don't let the phones, laptops or accessories sit around when you can get value back. A reverse logistics partner creates revenue for your business, along with accurate CO2 impact reporting you can use towards your sustainability goals.
You're a retailer who offers a 14-day return policy
Great! That provides your customers with comfort, trust and flexibility. Those services increase customer loyalty. As for you, you expect the same service quality. There's a solution for those returned and unboxed items you can't resell. It's called a buyback channel, releasing the device back into circulation via a network of used device resellers. With an efficient buyback channel in place, you can speed up transactions and logistics. All the while increasing your revenue.
Competitors succeed with their device upgrade program
Consumers support sustainable options and want to see their old devices handled with care for the planet. Retailers and Mobile Network Operators increase their customer retention and profits with a trade-in program. Customers get a desired device at a discount of the old device value and do good for the environment. The combination of a streamlined trade-in platform and end-to-end device lifecycle management makes such programs successful.
"There must be a better destiny than a landfill. We should pass the devices on to someone who can repair and resell them."
In the world of ICT equipment, end-of-use is not the same as end-of-life. It's possible to extend a device's life in the hands of a new owner. And if not, it should get recycled.
Used, damaged or end-of-life electronics can be repurposed and refurbished as much as possible. There's value in fully functional devices and components that can be reused or resold as spares. Proper disposal turns your waste electronics into an income stream.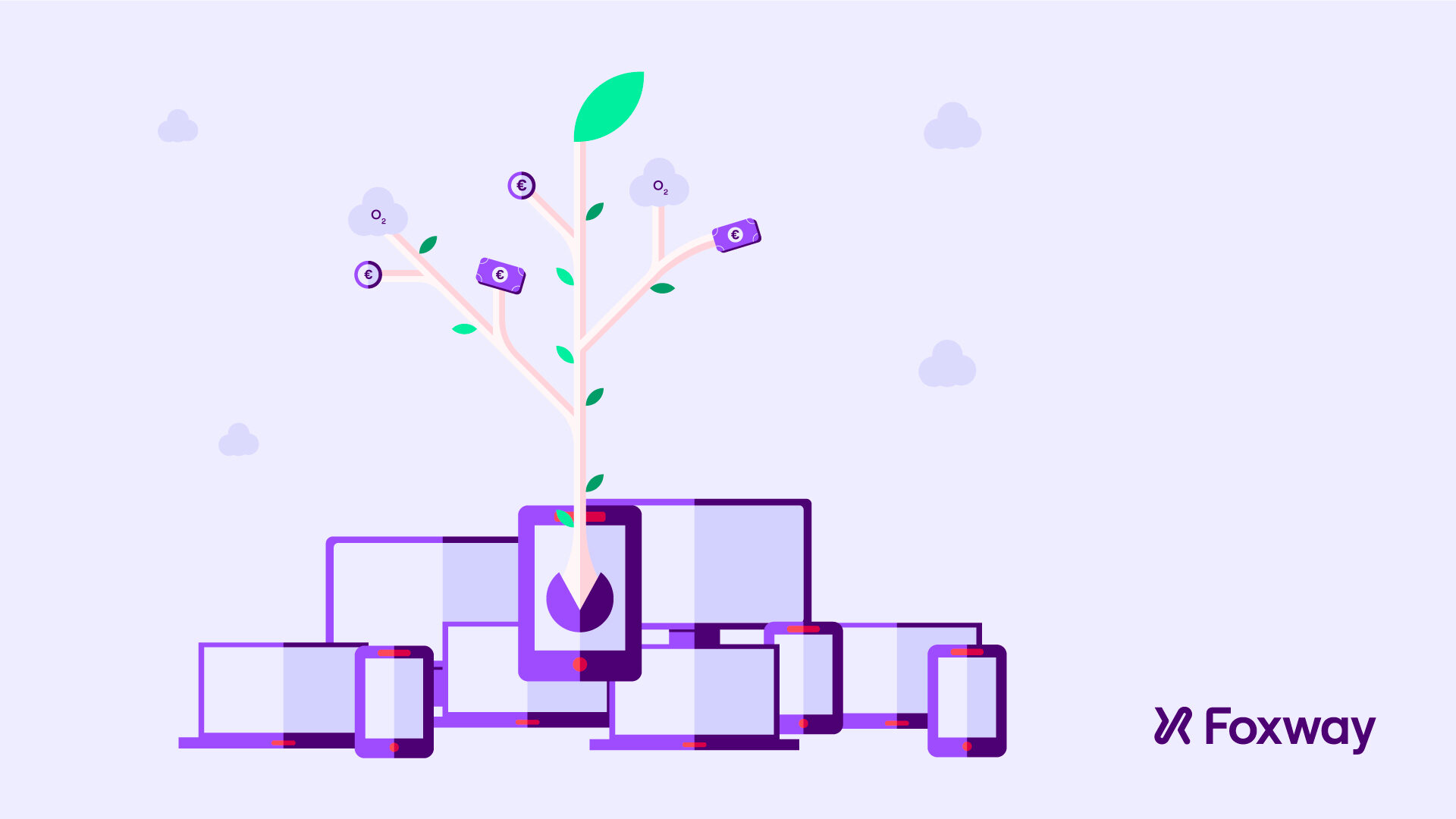 Enabling circularity has financial and reputational benefits
There is a fine balance between your business interests and sustainability benefits. Positive environmental impact and your bottom line make it worth establishing a reverse logistics channel for all those unused electronics.
By selling your used and obsolete electronics you capture more value from your resources and convert them into added income.
Consumers are getting smarter in their purchasing power, embracing more and more environmentally conscious options, including their IT devices. You can use the CO2 data that we provide as a tool for meeting your sustainability targets and in your client communication to boost your reputation.
Circular economy works with collaboration
At Foxway, our core value is sustainability through extending device lifecycle. Circularity is a simple concept. When your customers or employees are finished with the products, we take them back into the supply chain instead of the landfill.
What's more, we take care of the whole circle from procurement, refurbishing and resale of the devices. With our established secure processes and worldwide sales channels, we can ensure that most of the devices will find a new life. Foxway covers the full device lifecycle.
Sustainability comes with strong partnerships.
Ready for your positive environmental impact?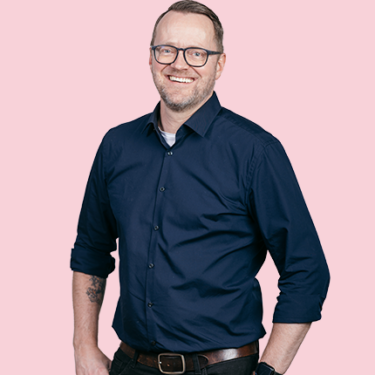 Mikkel Frid
Sourcing Director
Recommerce Retail & Online Buyback Electronic Asset Management Sustainability