On October 14, Foxway laid a cornerstone to a brand-new warehouse, scheduled to open by the end of March 2022. A modern and a large warehouse is essential for a company processing over a million devices a year to be able to keep pace with future demand growth.
Foxway Recommerce handles the recycling of smartphones, tablets and laptops. The company works with mobile operators to collect used devices from users and businesses, which are then sent to the secondary market after data wiping, repairing and thorough testing. It's a sustainable business model, as it significantly reduces the ecological footprint of electronics by extending their lifetime.
"For example, buying a new laptop, the device has the CO2 equivalent footprint of about 312kg, but for a used device it is only 6,65kg. A device that has been properly repaired, maintained, and tested is not necessarily inferior to a new one. Therefore, more and more businesses and individuals are opting for second-hand equipment, both because of the price and the environmental credentials," explains Agnes Makk, CEO of Foxway Recommerce. Market demand for the service is confirmed by the company's rapid turnover growth. While in 2018, the company's turnover was €50 million, in 2019 – €95 million, then today's growth rate is 30-40%.
With its roots in Tartu, the company has grown to become the largest circular economy company in the Nordic countries, with a strong expansion in Western Europe. Previous year was also highlighted by the acquisition of two competitors in Spain and Germany.
"The growth of the market is largely driven by consumer awareness – France and Germany are the biggest markets today, but growth is also accelerating in Central and Eastern Europe, Africa and Asia," says Agnes Makk, adding that Foxway Recommerce now has active operations in more than 50 countries.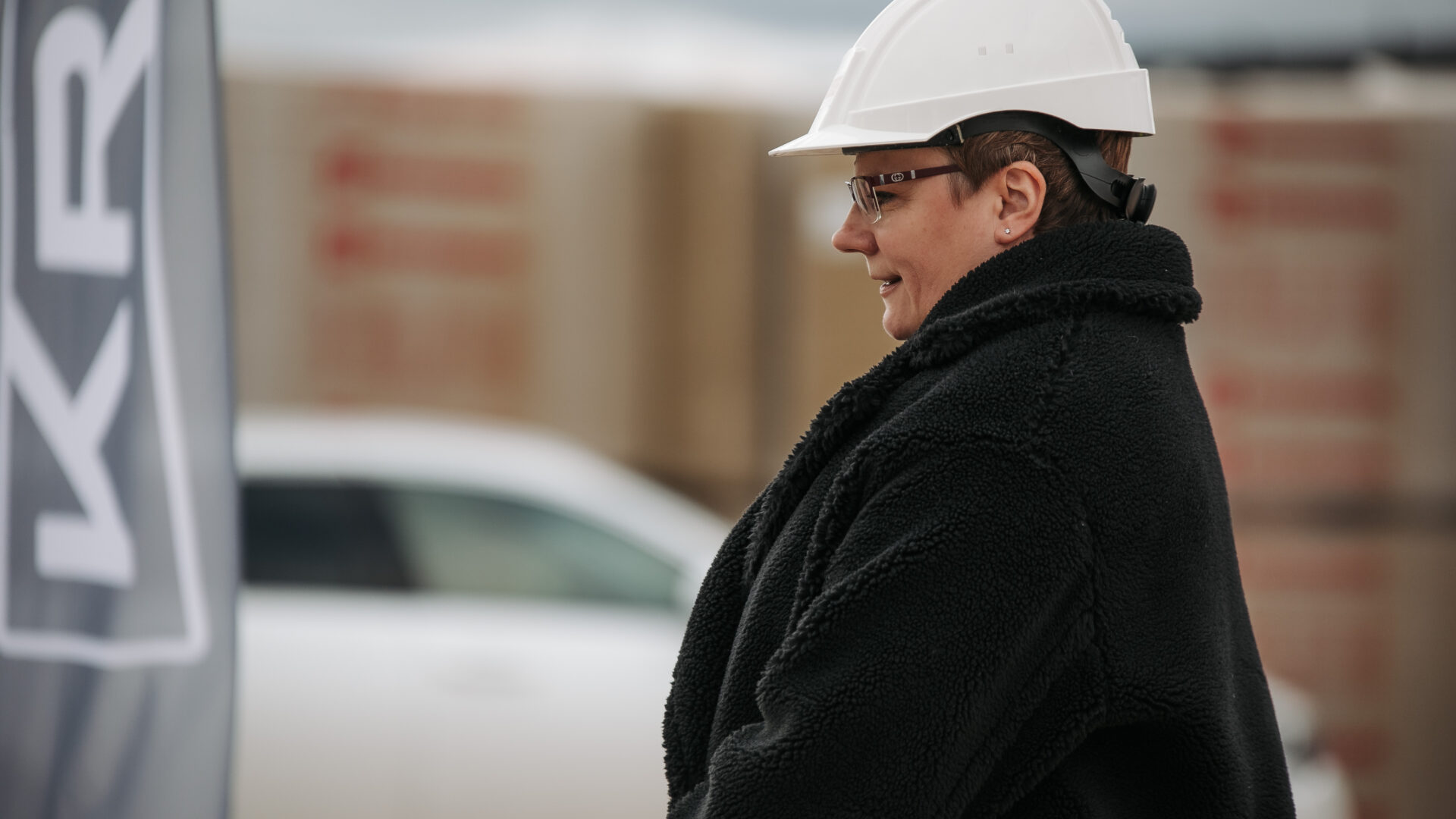 In the face of rapid growth, the company has been forced to expand into ever new areas, which is why storage space is currently spread across Tartu. "The situation is impractical, hence we are building a larger site, where we can concentrate all the current three warehouses, logistics and some other activities," says Agnes Makk. The new 6,500 square meter warehouse will provide the necessary space in a state where all forecasts predict a continuation of the rapid growth. "When last year we processed about a million units, this year we will reach 1.25 million units," predicts Agnes Makk.
The new warehouse in Raadi neighborhood of Tartu will also be carbon neutral and environmentally friendly – the building will have geothermal heating, solar panels, and the ability to charge electric cars. According to Jarno Laur, the Major of Tartu Municipality, it is positive that in addition to residential real estate, the Raadi area is also seeing developments of business activities. "Business and production buildings will bring jobs to the area, and a holistic living environment will develop. Foxway Recommerce's business model is a contribution to resource recovery and the circular economy, so the municipality is certainly happy to be home to such a company," said Laur.
Foxway Recommerce is a part of Foxway Group, with almost 900 employees located around the world.
For more information. Contact:
Agnes Makk
CEO Recommerce