– There is a big difference between today and ten years ago. More and more businesses are seeing the benefits of buying hardware as a service (DaaS) instead of owning it, says Suzana Drakulic, vice president and business area manager for CWS at Foxway.
Foxway provides sustainable and efficient IT solutions for the private and public sectors. The company was founded ten years ago and has since grown through the acquisition of businesses that provide both the public and private sectors with IT solutions and processes. Today, the companies that became Foxway have more than 850 employees around the world.
– We are experts in our field. When customers hire us, they can focus on their core business since they know that their IT environment is in safe hands. We listen to their needs and deliver an IT solution that can be easily adjusted to the current requirements in the organization, says Suzana Drakulic.
The DaaS trend is advancing rapidly on a broad front in society. The main reason for this is due to better cost control, says Suzana Drakulic.
– If you buy as a service, the entire concept is included. From delivery and installation to services until the end of the contract. You can also return some of the equipment without tying up any capital. Overall, this means that you can easily calculate your expenses and thus get a good overview of costs, says Suzana Drakulic.
A second life
With Foxway's service agreement, customers get a reliable IT environment. Foxway ensures that the equipment always works and can offer service level agreements with the possibility of immediate replacement of damaged equipment.
– If your computer or phone is damaged or destroyed, it's possible to get an exchange unit with exactly the same business applications as the old one in a short time, says Suzana Drakulic.
When hardware is returned from a customer, it undergoes service, after which it then can be offered to other customers who want to start a circular journey of their own. The service operations are located at Foxway's facility in Tartu, Estonia.
– Through our Life Cycle Management, we give the equipment a second life and often also a third life. This makes us unique in the market. Many of our customers discover that you do not have to buy new devices. A three-year-old computer that has undergone our service and received a new warranty will be fully sufficient in other contexts. We may have replaced a worn battery or replaced some damaged components, but the hardware can continue to be useful. It is both profitable and sustainable for our customers and the environment, says Suzana Drakulic.
Contributes to profitability
When a reused device no longer serves a purpose, we recycle them in the most environmentally friendly way. Resources go back into the production of new devices, ensuring that nothing goes to waste.
– With our service, customers do not have to worry about old equipment littering the environment. Nothing ends up where it should not. This of course leads to lower emissions. Our customers also receive certificates that show how much carbon dioxide they have saved by using our circular business model. It is very much appreciated, says Suzana Drakulic.
Foxway has well-earned experience in developing IT solutions that match the customer needs based on the organizational size and business area.
Analysis of organisation's needs delivers an optimal IT environment with tailor-made solutions down to the individual level. It also contributes to the optimization of resources.
– We help our customers understand their user base and needs. Some users do not need the most powerful computers or the latest model, while others in the organization need more advanced equipment that can provide a long-term and valuable exchange for the customer. By matching the right hardware to the right needs, we help the customer not to overbuy. They get value for their money while costs are kept down. We help our customers improve their operations and get closer to the UN's Sustainable Development Goals. To achieve this, our circular business model explores sustainable solutions by fostering relationships with our partners and customers, says Suzana Drakulic.
Do you want to know more about us? I'm here to help you!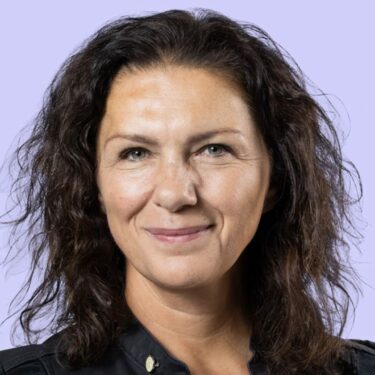 Suzana Drakulic
Head of CWS and deputy CEO, Foxway Group
Recommerce Enterprise Public Sector Circular DaaS Sustainability Life Cycle Management