When a customer is looking to buy the newest phone or other ICT device, their old device is often brought into the trade. But what is it worth? How much will damage or normal wear and tear take away from its value in the trade-in for a new one? Uncertainty about these factors and detailed evaluation questionnaires sometimes keeps customers from even bringing their device into the trade. This is bad for their wallet – and bad for the environment, as fewer devices are then resold or recycled.
Four simple questions
When Foxway offers its retail partners a buyback price, all that is needed to be answered are four simple questions besides the model of the device:
Does it turn on?
Does the screen work?
Does it have all its buttons?
Are there any major cracks or damage?
It should not be necessary to answer 20 different questions about whether every function or component in the phone is still intact. We will look at that when we receive the phone so that the shop staff or online shopper can get on with the business of the new device. We can give a fair evaluation of the value – and if there are unforeseen deficiencies when we get the device in hand at Foxway? Then Foxway will handle it, not the reseller."

Mikkel Frid, Sourcing Director at Foxway Recommerce
Easy buyback means easier sales
If customers can receive a fair trade-in value in minutes, they are much more likely to consider a device they might otherwise consider too expensive. Trade-in value makes for an instant rebate on a costly item that will close the deal – instead of having the customer leave while saying "I'll think about it".
"Our integrated system means that whether a customer goes online or comes to the store, they will get the same fair price and it will be calculated directly into the sales price of the new device, making it that much easier to make a decision right then," says Mikkel Frid. The buyback program is rolled-out across 28 countries and more than 2000 stores worldwide. Increasingly, as many retailers have moved sales to their digital channels, so has the buyback program. Online, the process is just as simple for the consumer and the retailer: the same basic four questions need answers and there is full integration to other sales systems.
An added green bonus
Knowing that by trading in, you are also sending your device back into the circular economy adds some nice green icing on the cake. ICT devices contain precious metals and components that can be put to much better use than resting in a drawer or even worse – making it into a landfill.
"The components in the phones are scarce – and the situation has only been made worse during the Covid19-pandemic. The ICT industry will need to resell, reuse and recycle to a much greater degree. We want that transition to be as easy as possible for both the industry and individual consumers," said Mikkel Frid.
Do you want your device buyback process to be simple and efficient? Get in touch with us at Foxway. We pride ourselves on our successful partnerships.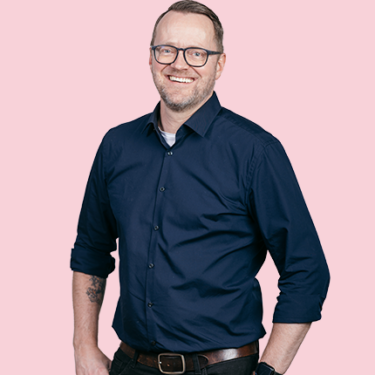 Mikkel Frid
Sourcing Director
Recommerce Retail & Online Buyback ICT-devices Buyback Trade-in-value