Everybody wins by transitioning from linear consumption to circular usage. The way to get there in our industry is to move from traditional purchasing (owning devices) to a DaaS model, i.e., monthly subscription. The key to this business model is to find ways to prolong the life and value of tech devices. - There are also other reasons besides increased sustainability that make the transition to this solution strong.
"Foxway's DaaS offering includes a complete solution from financing, asset management, and device management to the end-of-lifecycle solutions that we are known for", says Ove Lidström, Head of Innovation and Business Development at Foxway.  
Simplicity
First, many of our customers are leveraging several procurement portals and have multiple contracts and partners for managing devices. With Foxway, you have one partner for the complete service instead of multiple contracts. Our Device-as-a-Service enables you to gain increased control and overview of the devices through a global dashboard within our digital platform. All devices are connected to the correct user and cost center, down to the individual level. The overview of cost and control of devices (asset management) are the main drivers why companies are moving in this direction.
"Foxway can offer a variety of different vendor options embedded into one contract. Foxway works with all the leading brands and can get access to the strongest bids on the market, combined with the most valuable services to support your company's needs. The device cost will always be transparent for the range of the agreed devices", says Lidström.
Full control
By using Foxway's digital platform, which our services are managed in, our customers have the overview and control that they need. As a customer, you will have access to reports and insights where all devices are connected to the correct user and/or cost centre. By this, you will have full control of all devices and related costs.
Flexibility
The DaaS model is more flexible than a traditional lease and more flexible if you compare it with traditional procurement where the customer owns all devices. This makes it easy to match project and organizational changes with the right devices and lifecycles – up or down. We offer a wide range of devices and agree on a standardized device range that ensures we can give great user experience.

"Since we handle the whole lifecycle, we can replace broken or lost devices with new or refurbished units with our redeployment services", explains Lidström.
Security and audit trail
From a data security point of view, this is also powerful since our customers have individual control of each device. Foxway will validate the last check-in times and recommend returning non-used devices. This ensures no risk of unmanaged devices ending up in the wrong hands. When devices are returned, their data will be erased, and a certificate will be available in the asset management dashboard.

Value-added services
Foxway offers a wide range of value-added services which successfully can be combined with our DaaS solution. Automated Device Enrollment for all brands, zero touch configuration services including pre-provisioning services making the device ready at the hand of the end user. Full device management leveraging – why not combine them and get the best out of each system?
Do you want to learn more about our Device as a Service? I'm more than happy to help you.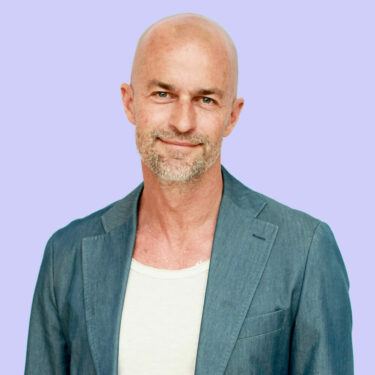 Ove Lidström
Head of Innovation & Business Development
Enterprise Device as a Service DaaS Circular DaaS