Niclas Grill is a technical specialist in the Tech Solutions team at Foxway and has worked at the company since 2010. Niclas has previous experience in customer service and support, order management and roles within digital transformation. During the latest years, the focus has been on simplifying the management of Apple's ecosystem to work as a central platform and effective management over digital mobile devices.
What does Device Management mean and what needs does it fulfill?
Device Management is a central platform for easily handling and managing digital mobile devices. A big advantage is that is more time-efficient compared to manual handling, and more secure. From a customer perspective it's often a requirement that a certain level of security must be maintained, which makes Device Management systems a must.
"If a mobile phone is stolen, you can easily track and lock the device to make sure no data is lost. Another advantage is that all installation of apps and programs takes place automatically or on-demand. Licenses for this are ready even before it reaches the new owner and in this way the IT department gets full control over what's on the company's devices.", says Niclas.
How can Foxway solve problems with customers?
Niclas has worked a lot with different types of organizations and the biggest problem lies in the technical competence and the time to be able to manage all units. Here, Foxway can take place and help with the management remotely, which simplifies in many ways.
"Among business customers, there is a great demand to be able to use the digital devices both at their workplace and for private use. With the help of Device Management, you can do this in a safe and secure way. This is done by letting the system control company-secured applications and data, while in private use the device is left unattended. It automatically becomes a big environmental gain, when you go from using several devices to a complete one for both work and private purposes.", says Niclas.
Do you want to learn more about our Device Management solution? I'm more than happy to help you.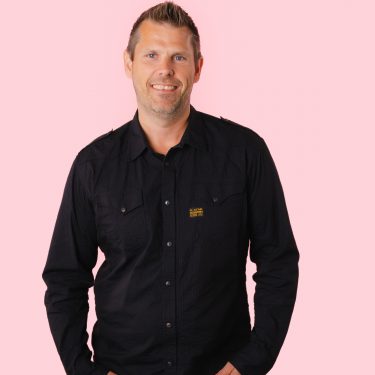 Niclas Grill
Technical Consultant
Enterprise