Foxway wants to be known as a company at the forefront of circular tech with strong processes in quality and safety, and for prolonging life and value of used devices.
"Our aim is to accelerate the transition to a more sustainable world where tech is consumed as a service", says Ove Lidström, Head of Innovation and Business Development at Foxway.
Everybody wins by transitioning from linear consumption to circular usage. The way to get there in our industry is to move from traditional purchasing (owning devices) to a Device-as-a-Service model. Foxway's DaaS includes a complete solution from financing, refurbishing, re-deployment to end-of-life solutions for computers, tablets, phones, and other tech devices. We are a full-service company enabling circular tech.
"We have already had many international customers subscribing to tech done our way – and we have an experienced team that has been serving customers with circular solutions for more than 10 years", explains Lidström.
However, what are the benefits with the Device as a Service model from a financial point of view? Here are some key points:
Predictable
The cost associated with tech devices will be more predictable due to a transparent and global pricing model with one master agreement for all countries/departments that are managed centrally. With Foxway's Device as a Service, you can easily follow costs associated to each device with a monthly subscription fee.
Lower cost
In the Device as a Service model, the residual value for each device is considered in a monthly price per device. This reduces the cost significantly – especially for long-life and high-quality products from the leading partners. This leads to lower cost of ownership.
Flexibility and off balance
In a Device as a Service model, the customers can add or reduce the number of devices/users as well as change the time that each device could be used. Devices that are no longer needed can easily be circulated back. In addition, our customers do not need to carry the devices in their own balance sheets, instead they will only show up as cost – which makes more sense.
Better cashflow and financial control
Since the cost will be linear with the number of users and the number of devices they need – instead of large investments that need to happen every second or third year – the cashflow will be improved. You will also have financial control with the help of a global dashboard where all devices are connected to the correct user and/or cost center.
On top of what we have listed above, there are many other good reasons why more and more organizations are moving into the Device as a Service model. From a sustainability point of view, you only need to account for the part that is being used/utilized by the organization. Because of the circular model, the organization ensures devices receive a second life after being used for the first time. A win for society and for the environment.
Do you want to learn more about our Device-as-a-Service? I'm more than happy to help you.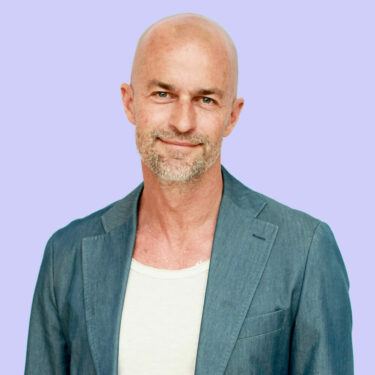 Ove Lidström
Head of Innovation & Business Development
Enterprise Public Sector Device as a Service DaaS Circular DaaS